Main products
Drum Brakes/Rear Parking Brakes
One of our strong points is our integrated development system from design to production, and we cover a wide range of vehicle categories, from various types of passenger vehicles to light trucks. Moreover, we put safety first and are continuing to challenge ourselves at manufacturing the best brakes in terms of performance, quality and cost.
A diverse line-up of drum brake sizes and types, from φ165 toφ320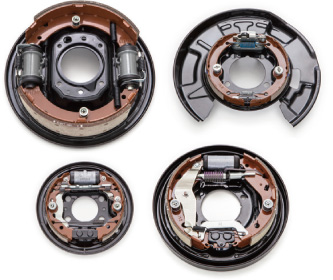 Disc Brakes
We build the most suitable line by the balance in people and facilities, and pursue a manufacturing technology.
High-precision, high-efficiency machining using our original compound cutting tools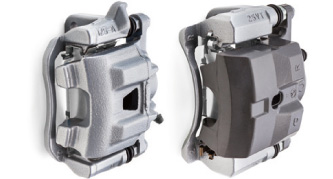 Disc Brake Covers
We achieve the lightweight and shape farming process with excellent vibration durability.
Thin sheet molding technique that supports complex shapes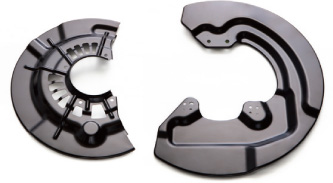 Axle Housings
In order to meet the demands of the products with air tightness and axis precision, we make full use of high-precision technology such as plasma welding and a friction welding technique in which parts are joined while being rotated.
Integrated production from welding and machining to coating, across a wide range of products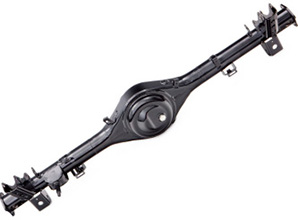 Air Suspension Chambers
We make full use of advanced technology such as deep drawing, airtight welding, and other techniques.
Realization of superior quality through highly airtight welding techniques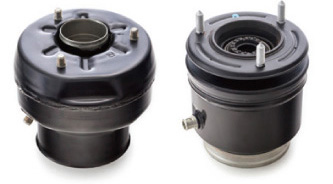 Aluminum reservoir tank
Makes free use of high welding technology, which allows 100% fusion through butt welding in order to ensure high pressure resistance and a high level of airtightness.
Achieves aluminum butt welding, which ensure both high pressure resistance and a high level of airtightness.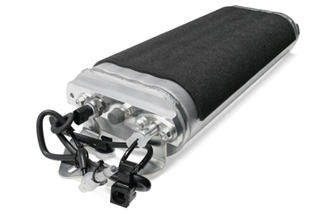 Pressed Parts
We introduced various types of pressing machine to widely manufacture the underbody parts to body parts. We also have realized complex shape forming with our own original technology.
Molding technique by which a range from thin sheets of 0.6mm to thick sheets of 12.0mm can be formed from coil stock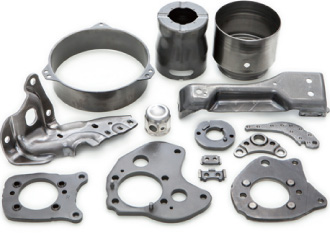 Engine Mount Brackets
OWe respond the various shapes of products via the complex shape pressing technology.
Product processing that responds to complex shapes, making full use of pressing technology and welding techniques